How 'Peaches and Cream' Became a Family Favorite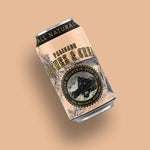 These days you can find peaches and cream cocktails, ice cream, hand lotion, fragrances, oatmeal, candy, fudge, coffee, granola bars, syrup, vape juice, and more. It seems the world has gone gaga for peaches and cream over the past decade or so and here at Rocky Mountain Soda Co. we're all for it as it helps bring attention to our own Palisade Peaches & Cream natural soda.
So where did this love for peaches and cream come from? How is it that peaches and cream assumed primacy over the taste buds of so many ordinary Americans? Is the CIA behind it? Did aliens secretly alter our brain chemistry to obsess over the combined flavors of cream and peach? Not really. Peaches and cream has become just about everyone's favorite flavor of everything because it's an iconic flavor combination that's been ignored for too long and is finally getting the recognition it deserves.
Did You Know There's a Peaches 'N' Cream Day?
It's true. Every year on the Summer Solstice (June 21) countless people across the country celebrate the joys of peaches and cream by serving the traditional dessert or indulging in other food items that leverage this incredible flavor combination. But why June? Primarily because peaches are in season in both Georgia and Florida, which is where most peaches in the US come from.
In general terms, there are two broad categories of peaches: freestone and clingstone (typically referred to simply as "cling peaches"). The category a peach falls into is determined by the way the flesh of the peach comes away from the pit, i.e. the stone. If the meat of the peach can be removed from the stone freely and easily, it's a freestone peach. If the meat of the peach tends to cling to the stone, it's a cling peach.
Rocky Mountain Soda Palisades Peaches & Cream
Our all-natural Palisades Peaches & Cream soda provides a unique flavor experience that is also remarkably refreshing. We use only high-quality peaches ripened to perfection and blended with a luscious cream flavor. To those main flavor components, we add crisp and sparkling Colorado water, no GMOs citric acid, vegan sugar cane, and complementary flavor extracts.
Every sip of this, kosher, gluten-free, all-natural soda is a treat for the taste buds that will conjure images of peaches and cream served on an expansive veranda overlooking sun-kissed orchards. But it's not just for summertime fun. Our Palisades Peaches & Cream is also a great choice when you're having friends and family over for holiday get-togethers or when you want to create New Year's Eve cocktails that will ring in the New Year with smiles all around.
Pick Up Some Rocky Mountain Palisades Peaches & Cream Natural Soda Today
At Rocky Mountain Soda Co. we pride ourselves on producing high-quality beverages that take the soda pop industry in new and exciting directions. When you serve up our Palisades Peaches & Cream soda or any other delicious Rocky Mountain Soda Co. soft drinks, you're showing guests that you care enough to provide them with the very best. Serve our delicious natural sodas at your next gathering to cement your place as a world-class host.
To order sodas from Rocky Mountain Soda Co., browse our online store's selection of soda flavors and soft drink variety packs.